Mrs Nall was a Hungarian Jew who just happened, at the time of the Second World War, to be living between Budapest and Paris.  Not an ideal time to be Jewish in either of those Cities.  However, for whatever reason, the time she chose to be living in Budapest, was a time when the Americans had" come to stay" and she dropped, rather niftily, into their safety net.  Budapest of course was a much safer place to live than Paris if you did happen to be a Jew but during the whole of that War it didn't seem to have affected her.  Displaced Jew, she certainly was not!
Rumours abounded about what she actually did, but she spent the last few months of the war and many months thereafter, having a rare old time with the American Military in a "professional capacity", don't ya know!
  Again she never spoke of it, but hinted frequently, as to why her legs were never without nylon during the whole of the War….  She travelled through Europe over the next few years doing nothing she would tell us about but she always followed it up with a wink and a secret smile.
Oh the mystery!. Oh the intrigue!  But early in the 1950's she ended up in Worthing.  A rather unremarkable seaside town on the British coast.  Its quiet. Its slow and if you want to be anonymous somewhere, its as good a place as any.  
So there she came to rest and ended up looking after a dubious bunch of Lawyers in the day and mothering the secretaries (who also looked after the dubious lawyers) as well.  If they were unwell or sick, she would minister her magic by way of genuine chicken soup, not only for the soul but definitely for the mind.  Warm; comforting and full of goodness.  You really didn't mind being ill.
She was always Mrs Nall.  Never Magda.  She dressed well. Not once did I see her without her hair " done" or her make on.  Jeans were never a part of her wardrobe and if she didn't have nail polish on, then it was a Jewish Tragedy. A rather dapper figure, of less than 5 foot ( 1.5 metres)  who would be more at home on the banks of the Seine walking a poodle.  Ah, the poodle, that bit is true.  Mrs Nall had a black French poodle called Fleur.  And in spite of this private and personal obsession with her looks, Mrs Nall was the kindest and wisest lady I knew.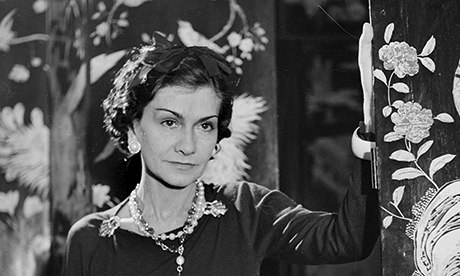 She lived on the top floor in an attic flat.  Again it would have reminded her of her apartment in Paris.  The sloping ceilings and the tiny balconies from each tall window.  A magnificent view of both the park and the sea and she was happy. Content. Blessed.
One night when we had all gone home, Mrs Nall was happily tidying up after us and making more cakes to leave in the kitchen for morning.  It had become a bit of a ritual…
"Kaffee und Kuchen" . It was another war we were secretly waging and ones that our waistlines weren't winning.  
" Oh Mrs Nall you will make us fat"
"Oh Mrs Nall, no more, I've had three slices"  She didn't listen.
She just tut tuted and said we needed to eat and shoved another slice on our plates.  I am not sure if we didn't argue because the cake was so good ( and we were pigs) or because we were frightened to, but the outcome was that we all put on several extra pounds a week. Well, all of us apart from Mrs Nall, of course. She simply placed a manicured hand over her plate and declined another slice after the first.  A case of " its ok for me to be slim and attractive but you lot need to eat more and become chubby funsters!".
Yes, she was still competitive even when pushing 80!  ( which she was by that time)
Anyway back to the baking……she heard a door bang and, without further ado or fear, she set off in search of it.  She told us afterwards that she heard another door bang and so having grabbed the wooden rolling pin and a fish filleting knife (W>T>F?) set off in the direction of the noise.  Now whilst many of you may think that Mrs Nall, a lady in her twilight years, may be foolish to go in search of possible intruders I would say that if the Nazis didn't worry her, a possible intruder certainly wouldn't.  The building was actually 3 buildings which had been knocked through and you accessed each other through doors being cut into adjoining walls.  You could have a lot of fun with that… running through the corridors from house to house. Up and down stairs and banging the doors behind you.  I digress…
Okay so Mrs Nall armed with fillet knife ( freshly sharpened) and a rolling pin made from, believe it or not, Black Ebony, strode off in search of this illusive person.  Fleur  ( the French poodle) was hot on her heels .  A great double act.
                                              Mrs Nall – never knowingly underdressed – even for baking!!
She strode around the offices and didn't find anyone.  She did it again and then decided she had imagined it and went to go back to her flat.  As she tried to push one of the inter communicating doors open, it did it automatically… or so she thought.  In fact so quiet was she around the building that the intruder must have thought she had left because he was on the move again and had been trying to pull the door as she was pushing it.
They looked at each other.  Quietly…weighing each other up.  A little old lady equipped with knife and rolling pin and him without instrument, tool or clothes!
And Fleur the French Poodle in the middle of the pair of them …….
(Sacre Bleu…… Quelle Horreur)
Clothes! I hear you say… No clothes?  That's right.  As Mrs Nall stood looking at her intruder, he was looking at her and he didn't have a stitch on.  Now Mrs Nall is not one to panic and certainly not in an " interesting situation".  She had been in awkward situations before but never one like this.  As she told us the story she said she wondered if she had what was called " the upper hand"  ie…. Weapons and her clothes on.
Whilst she was weighing this up, he decided to turn and run.  She loved a challenge and gave chase.  Yes, down the stairs they went and Fleur the French Poodle hot on their heels yapping away like a dog possessed.  He ran – she struggled and wheezed but he was still in her sights.  And in any event, it was as much fun as she had had for many a long year.
He tried to get away.  Through corridors and down into the reception area.  She knew he was cornered.  He didn't.  She told us afterwards that fear had never been one of the emotions she experienced that night.( Heaven knows what she did experience then. I shudder to contemplate that one!) She stopped.  Caught her breath and watched him from the vantage point of five steps from the bottom. He was cornered and looking for an escape. 
( yes I know this picture shows him dressed, but I didn't want to cause offence!)
They both looked at the door at the same time. He knew it was his only chance.  It was cold. It was dark. It was wet and he was still naked, but he slipped the lock and opened the door…right into the street.  He didn't have much of a chance to change his mind. He looked at her.  She was still on the stairs – knife and rolling pin in hand and Fleur going demented.  He probably also thought, if the knife or rolling pin didn't get him, the bloody Poodle would.
A last glance at the old lady and the dog and he was gone.  Off into the night and across the park.  Mrs Nall hot footed it to the door to see where he had gone.  She caught a glance of his behind as he ran across the Park and into the bushes.  A passer-by fell into conversation with her.  " Did I just imagine someone running across the Park, stark naked?  Surely not…".  
" Sir, indeed you did!" and with that she smiled and bade him goodnight.
As for the Stalker, well she says she did call the Police and he was never found.. but I wonder if this was, just another Kaffee und Kuchen story for the Kitchen…..
We will never know!